Windscreen rain repellent using nano technology
Gives sharp vision in all weather
Improved safety
Ideal on side, rear windows - better visibility on junctions and roundabouts
Ice scrapes off far easier in the winter
Easier to remove flies, insects & other dirt
Resists salt staining
Works using nano techonology - like water off a Ducks back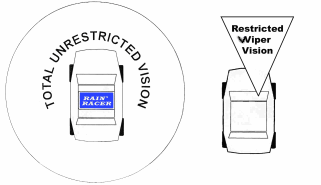 Water beads up on the nano coated surface, Air pressure forces the beads to fly up & off the windscreen creating sharp vision - like water off a ducks back. In-between every water bead the glass is actually bone dry. This produces sharp vision across the whole windscreen and not just where the wipers touch.
On the open roads no wipers are required. No more eye tiring by hypnotic wipers on long journey's. At slower speeds or in misty rain, windsceen wipers are only required on (time wipe) intermittent wiping.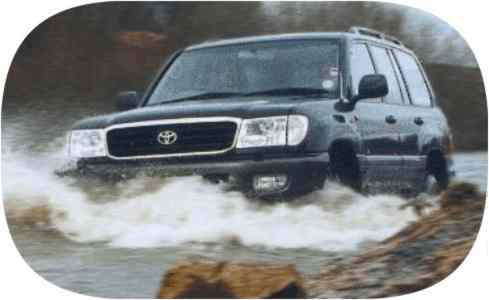 It's easy to apply by simply wiping on with a cloth or tissue, Will not come off in a car wash and washing restores and rejuvenates the invisible coating. Flies and insects are easy to remove and no need to use and breath in de-icer spray (Glycols = anti-freeze) every winter.
---
Car/boat/Aeroplane kit

Contents:
1 x 150ml of invisible marine grade polymer
1 x Marine grade burnishing gel cleaner
1 x White topped Non-abrasive glass scourer

Marine - Originally developed for marine use
Clears water faster than a spinner on a boat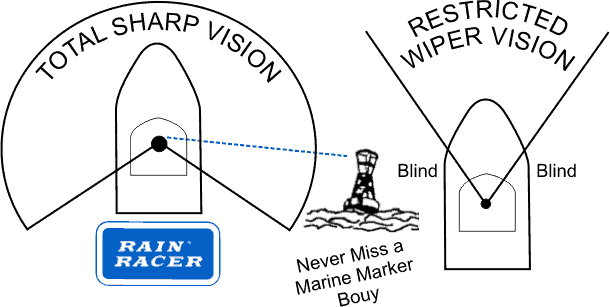 RAIN RACER™ gives sharp vision day or night in any weather conditions in the world, RAIN RACER™ clears water faster than a spinner giving greater vision in every direction. The benefit of this, is when you are trying to navigate in a storm through the troughs and swells coming into port.RAIN RACER™ on marine glass should be reapplied once a year for sharp vision and for protection against the glass etching from the sea. We recommend any routine cleaning should be with fresh water (where possible) and with a soft brush or re-clean with burnishing gel and rinse with clean water.
RAIN RACER™ keeping the blue planet greener, safer and cleaner