Create Self Cleaning properties on your ceramic tiles, bath & glass shower screens
Tiles
Showers
Sinks
Sinks
Ceramic baths
Mirrors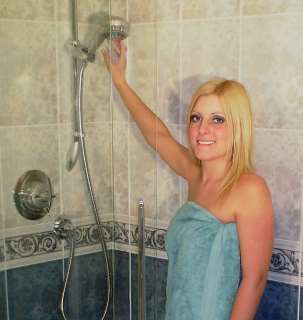 Water off a ducks back !
RAIN RACER™ invisible polymer coating creates self
cleaning properties on glass and ceramic surfaces When you treat the surface with RAIN RACER ™ it works like water off a duck's back. It improves performance by creating a micro surface so fine, that water instantly beads up into almost perfect water balls. These trap dirt, germs and limescale in the water beads then simply roll it down the drain !
What's so amazing is that apart from an odd water bead, the surface is left totally dry. Now because it's not damp, there is nowhere for mould or mildew to grow, this naturally occurring process can be seen at work in your garden keeping flowers fresh, clean & healthy. Please note limescale remover must be used before applying RAIN RACER™
RAIN RACER™ dramatically improves the micro surface on all glass and ceramics in your bathroom staying hygienic and cleaner for longer without cleaning.
So simple living with RAIN RACER ™ in your bathroom. The improved protective surface is faster and easier to clean when cleaning is required
From time to time on your bathroom suite. Sponging over with warm water will break any tide marks away from surface and trap them in the water beads.
Now simply rinse away with clean water. Occasionally with heavy soiling apply a spot of washing up liquid onto your sponge or non abrasive white top scourer.
Then rinse detergent away slowly with clean water using a plastic jug or beaker, the surface is not only fresh and clean - it's now totally dry.
From time to time on shower glass and tiles sponge over surface breaking tide marks into water beads, then place the shower head against the glass and tiles, then rinse slowly from left to right. This will remove water beads.
Find out how to remove limescale with limescale remover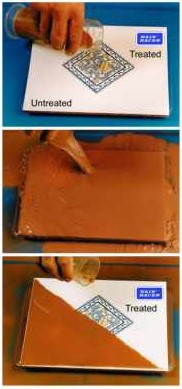 ---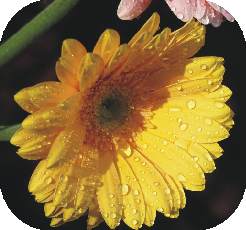 Kitchen & Bathroom kit
Contents:
1 x 150ml of invisible marine grade polymer
1 x Marine grade burnishing gel cleaner
1 x White topped Non-abrasive glass scourer
Stays cleaner longer - cleans faster and easier
RAIN RACER keeping the blue planet greener, safer and cleaner™